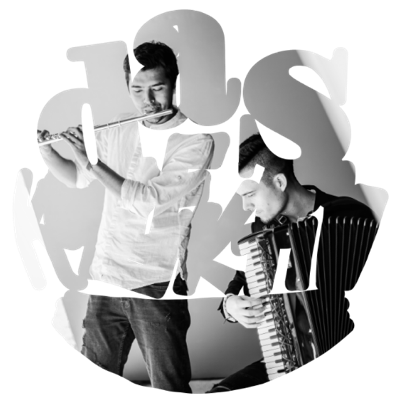 Description
THE COLLECTIVE – Growing together
"We never play a work as it is written, but always bring our own ideas and our soul into the music." (The collective)
Juan Carlos Díaz (flute) grew up in Colombia, Raphael Brunner (accordion) in Austria. The two musicians met in 2014 during their studies at the State Conservatory in Feldkirch and decided to merge their different musical backgrounds. After hundreds of rehearsals, between lectures and instrumental lessons, they founded the COLLECTIVE.
What arose out of curiosity and enthusiasm, has grown after four years into a professional ensemble. In their concerts, the COLLECTIVE transforms classical and folklore – always creating their own style and their own interpretations.
Their fundamental appreciation and fascination for the diverse cultures of the world makes it for them easy to merge between different genres. When the COLLECTIVE makes music, music becomes a universal language.
With their new CD PLATANO with works by Bechet, Peirani and their own compositions, the musicians immortalized themselves on a record for the second time. As the winner of Austria's first concert dramaturgy competition HUGO the COLLECTIVE has proven that they master both the craftsmanship and the sensitivity for new colors, dynamics and details. Stations like the Radialsystem Berlin or the Bodenseefestival show that the COLLECTIVE has played an important role as one of the most innovative projects of their generation.
Because a collective may grow, the two musicians invite more and more musicians on board. They are currently playing the "NO LIMITS" program in Austria, Germany and Switzerland with accordionists Goran Kovacevic and Peter Lenzin.
"We seek the balance between freedom and precision, between old and new works. In the first rehearsal we breathed in for the first note together and even before it sounded we knew we would grow together through our playing." (The collective)
BUTTON: Learn more about Juan and Raphael (leads to your individual biographies)

Profile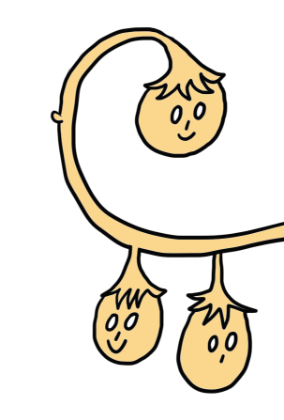 Turn your device for a better experience.
Drehe dein Gerät für ein besseres Erlebnis.